Dedicated to the practice of Toyohari and other Japanese style acupuncture methods.
Acupuncture in Japan
The therapeutic methods we employ from Japan are generally very gentle and effective. Acupuncture in Japan has been adapted to suit the needs of todays modern person, hence it generally uses milder needling techniques with thinner gauge needles, and shallower insertion methods.
Treatment techniques and goals
Acupuncture can be used to help strengthen a person's natural healing ability, to speed up the recovery from disease and as a preventative measure to help protect one's health. This goal, coupled with targeting the relief of specific symptoms that each patient presents with requires that we use a wide variety of treatment methods, including different needling methods, application of heat through the use of moxibustion, retained needling methods, cupping, etc.
Individualized treatment
Our treatment approach assesses each patient individually to determine what are the optimal treatment approaches and combinations of techniques for each patient. Patients are often given advice and recommendations of additional therapy or lifestyle adjustments that will aid in the goals of treatment.
Our primary goals in treatment
Our primary goals in treatment are two-fold: first to assess and then to improve the natural healing ability of each patient through identifying what we perceive to be the primary disturbances in the body that weaken this ability, and second to help relieve and if possible, eliminate symptoms.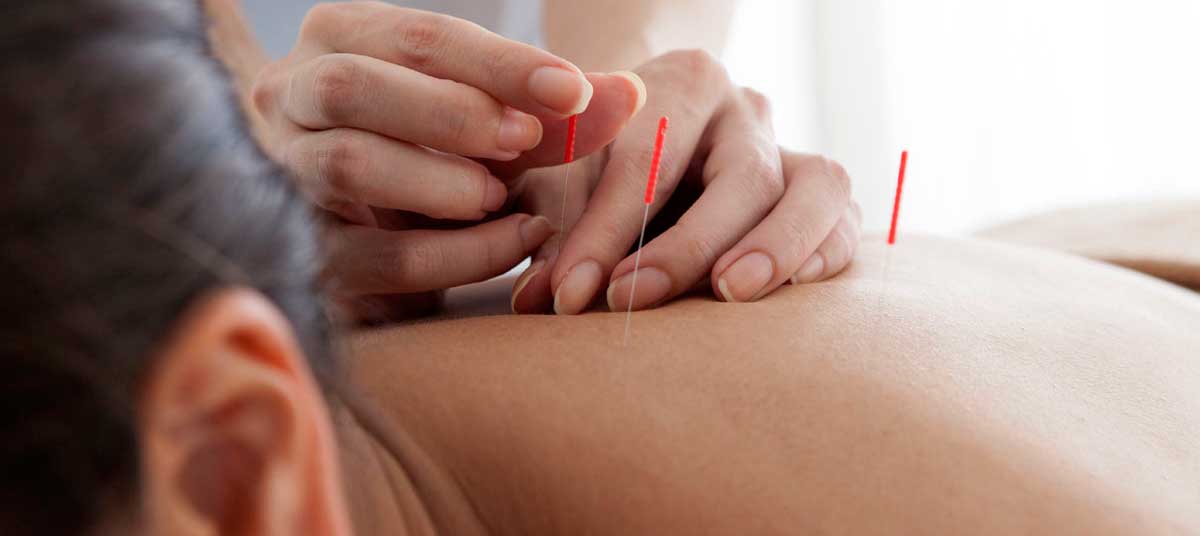 What do we commonly treat
Many health problems have responded well to treatment, covering a wide range of medical conditions and complaints, among these are:
Pain and Musculo-skeletal problems:
back pain, headaches, neck pain, shoulder pain, knee pain, tennis elbow, carpal tunnel syndrome, repetitive strain injury, arthritis, fibromyalgia, sciatica
Internal problems:
asthma, fatigue, burn-out, ME or chronic fatigue syndrome, low energy, stress, emotional distress, psychological problems, ear-nose-throat problems, stomach problems, intestinal problems, menstrual problems, infertility and assisted IVF, pregnancy related problems, liver-gallbladder and bladder-kidney problems, neurological problems We also treat people undergoing therapy for difficult diseases such as cancer. The treatment can be very helpful to prevent nausea and vomiting with chemotherapy and to aid in the recovery process from surgery, radiation therapy.
The treatment of children
We also treat children with very delicate techniques that are well received by children and infants. This specialized method, called "shonishin" has been found helpful for a range of problems, including asthma, recurrent ear infections or colds, musculo-skeletal, gastro-intestinal, behavioural, psychological, skin, urinary and developmental problems.
Treatment methods
For most patients treatment has two main approaches: the 'honchiho' or 'root treatment', which is treatment that targets an improvement in the overall condition and natural healing abilities; the 'hyochiho' or 'branch treatment' that targets an improvement in symptoms.
The principle methods that are practised at the clinic are the traditional Japanese acupuncture methods of Keiraku Chiryo or Meridian Therapy, especially the Toyohari treatment approach, and the 'Yin-Yang Channel Balancing' approach of Yoshio Manaka. Both systems use a well organized and systematic 'root treatment' approach. Both are supplemented by various specialised techniques that are especially used for 'branch treatment' to help address different problems and symptoms.
Meridian Therapy
Meridian Therapy is a system that developed in Japan in the 1920-1930s out of careful studies and reevaluations of the traditional literatures and methods from China and Japan. It is a very practical and theoretically simple approach. Diagnosis involves a systematic palpation based approach. Treatment uses very thin needles very superficially(0.5-2 mm) and painlessly inserted. Treatment effects are monitored by observing various changes in findings found by palpation.
Manaka's 'Yin-Yang Channel Balancing Therapy'
Manaka's 'Yin-Yang Channel Balancing Therapy' is a very systematic treatment approach with a broad applicability that started evolving in the 1950s. It has been found helpful for many problems, especially musculoskeletal problems. Needling is also generally shallow (2-3 mm) with special wires attached to the needles to help with changing the electrodynamic situation in the body. Treatment is assessed by monitoring changes in the muscles of the abdominal wall.
Toyohari or 'East Asian Needle Therapy'
Toyohari or 'East Asian Needle Therapy' is a highly developed technically advanced form of Meridian Therapy. It was initially developed by very experienced blind practitioners in Japan and has been continuously refined in the 50 years since it began. In Toyohari needles are not inserted to produce treatment effects. This requires a lot of structured study to be able to perform. The practitioners have used Toyohari style treatment successfully for a wide range of conditions. The approach is very comfortable for the patient, especially those concerned about the needles. Treatment is assessed monitoring changes of the pulses and skin condition.
Branch treatment approaches include the following general techniques:
chishin – light needling for a few minutes
kyutoshin – application of moxa to the needles
okyu – application of moxa to pressure points on the skin
chinetsukyu – application of a very gentle form of moxa
hinaishin – application of very small needles that are inserted very shallowly and retained for a few days
empishin – application of another type of small needle that is retained for a few days
ryu – application of small metal balls to give pressure to points on the body surface
kyukaku – application of 'cupping' with pumped cups
shiraku – application of micropuncture to stimulate circulation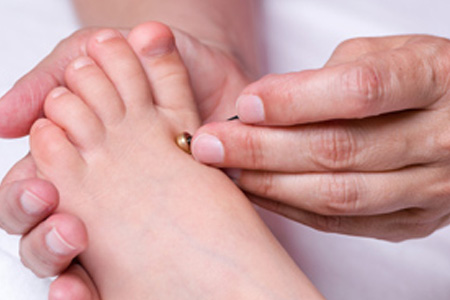 Appointments
Treatments are offered Monday-Friday, with some early morning and evening appointments available.
All three are members of the Nederlandse Vereniging voor Acupunctuur (N.V.A.), thus many patients can get insurance reimbursement for treatment (call your insurance company to see if you are covered).