The Clinic
Acupuncturists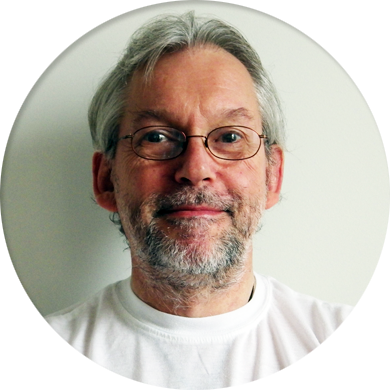 Has a BA in philosophy (1978). He started studying acupuncture at the New England School of Acupuncture in Boston in the US in 1980. His initial teachers were Tin Yau So, Ted Kaptchuk and Kiiko Matsumoto. Since graduation in 1982, he has practiced Japanese acupuncture exclusively, including specialty pediatric treatment methods called 'shonishin'. With the exception of the time where he was away studying, he has practiced acupuncture continuously since 1982.
During the time he worked with Kiiko Matsumoto (1982-1986) he co-authored three books with her (Five Elements and Ten Stems, Extraordinary Vessels and Hara Diagnosis: Reflections on the Sea).
He started going to Japan to study with senior Japanese practitioners in 1986. He studied extensively with Dr. Yoshio Manaka (from 1986-1989), co-authoring his book (Chasing the Dragon's Tail). He has also studied extensively with a number of Toyohari instructors (from 1988 – the present). His studies with Toyohari instructors were in Japan, the US and Europe and involved studying with Kodo Fukushima, Toshio Yanagishita, Akihiro Takai, Shozo Takahashi, Koryo Nakada, Shuho Taniuchi, Michio Murakami, Hideki Sagawa, Fumio Sakata, Yutaka Shinoda and others.
He has visited many different clinics in Japan and has thus observed many methods and styles of treatment. He has also attended various workshops with other practitioners including Denmei Shudo from Japan.
He has authored nine books in total, eight about acupuncture, six dedicated to the practice of Japanese acupuncture. In addition to the four mentioned above these include: Japanese Acupuncture – A Clinical Guide (co-authored with Junko Ida), Understanding Acupuncture (a history of acupuncture co-authored with Bob Felt), Shonishin: Japanese Pediatric Acupuncture (with many international contributors) and Acupuncture Efficacy (a research summary co-authored with Richard Hammerschlag). He has also co-edited a book on the history, development, nature and uses of qi and the meridians Restoring Order in Health and Chinese Medicine (with Miguel Cabrer and Manuel Rodriguez).
He has authored dozens of papers on acupuncture, especially in the area of research on acupuncture.
He began teaching Japanese acupuncture at the New England School of Acupuncture where he eventually became head of the Japanese Acupuncture Department. He did some additional lecturing around the US and is now an internationally known instructor in Japanese style acupuncture methods, including the advanced methods of Toyohari – East Asian Needle Therapy, lecturing around Europe (Holland, UK, Germany, Switzerland, Spain, Portugal, Scandinavia, Ireland, Austria, Italy) and in Brasil, Chile, Canada, Australia and New Zealand. Since 2008 he has been an Associate Professor at the Kristiania University College, Department of Health Sciences in Oslo, Norway. This is the first government recognized degree granting acupuncture College in Scandinavia.
He has been involved in acupuncture research since the late 1980s with a PhD on acupuncture research (1998). He is the past founding president of the American 'Society for Acupuncture Research'. He worked on studies at Harvard and Yale medical schools and consulted on various other studies in the US, Europe and Australia. At present he is working with researchers from Norway, South Korea, the UK and Australia on several projects.
He is also a founding member and academic dean of the European Branch of the Toyohari Association, the chairperson of all non-Japanese branches of the Toyohari Association and the founding president of the Stichting (foundation) for the Study of Traditional East Asian Medicine.
Appointments
Treatments are offered Monday-Friday, with some early morning and evening appointments available.
All three are members of the Nederlandse Vereniging voor Acupunctuur (N.V.A.), thus many patients can get insurance reimbursement for treatment (call your insurance company to see if you are covered).